There are many opportunities for educators to incorporate Aqua-Resin into their class curriculum. For specific projects, workshops and demos we offer technical support and discounted materials to qualifying educational institutions. Please CONTACT us for specifics.

Here are some of projects and workshops we have supported.
MR. PALOMAR
BUCKNELL UNIVERSITY
PROF. JOE MEISER
 
In this project at Bucknell University, students read a portion of Italo Calvino's Mr. Palomar and extracted key concepts, metaphors or imagery and then from this created various collages.
After learning the fundamentals of computer-aided design (CAD), students then transformed their collages into virtual 3-D design and used a CNC router to translate their virtual 3-D designs into styrofoam. (The students then finished their relief sculptures with a hard surface coating using Aqua-Resin and Aqua-Glass.)
This project portrays translation as a method of creative production and as a subject of investigation.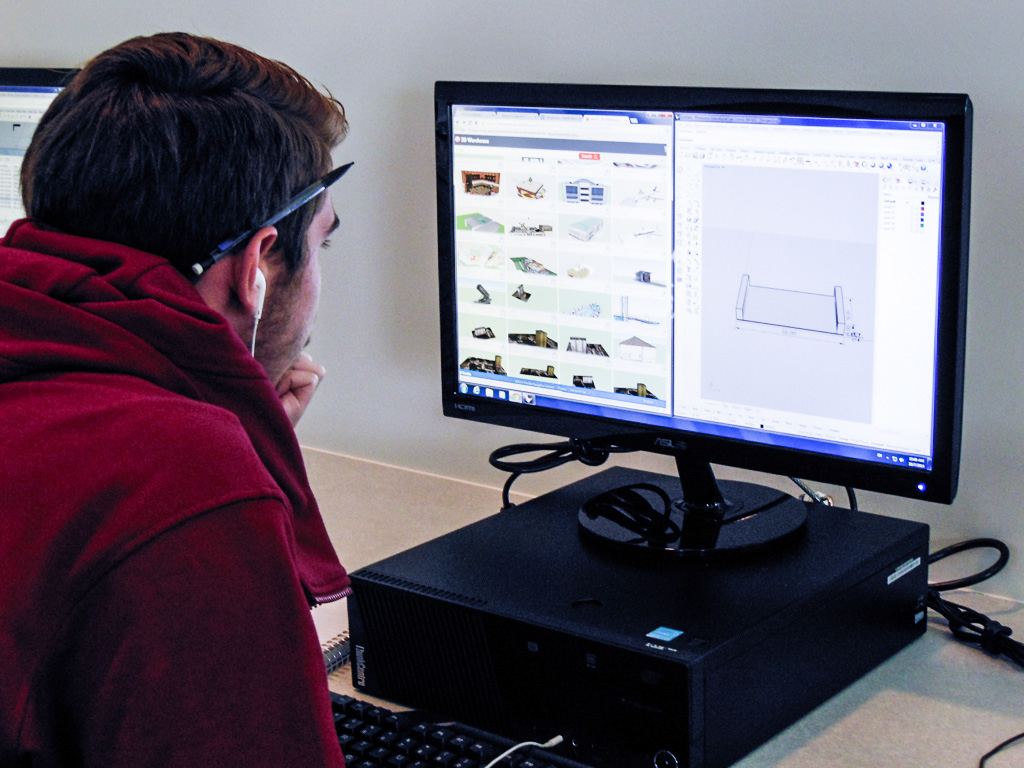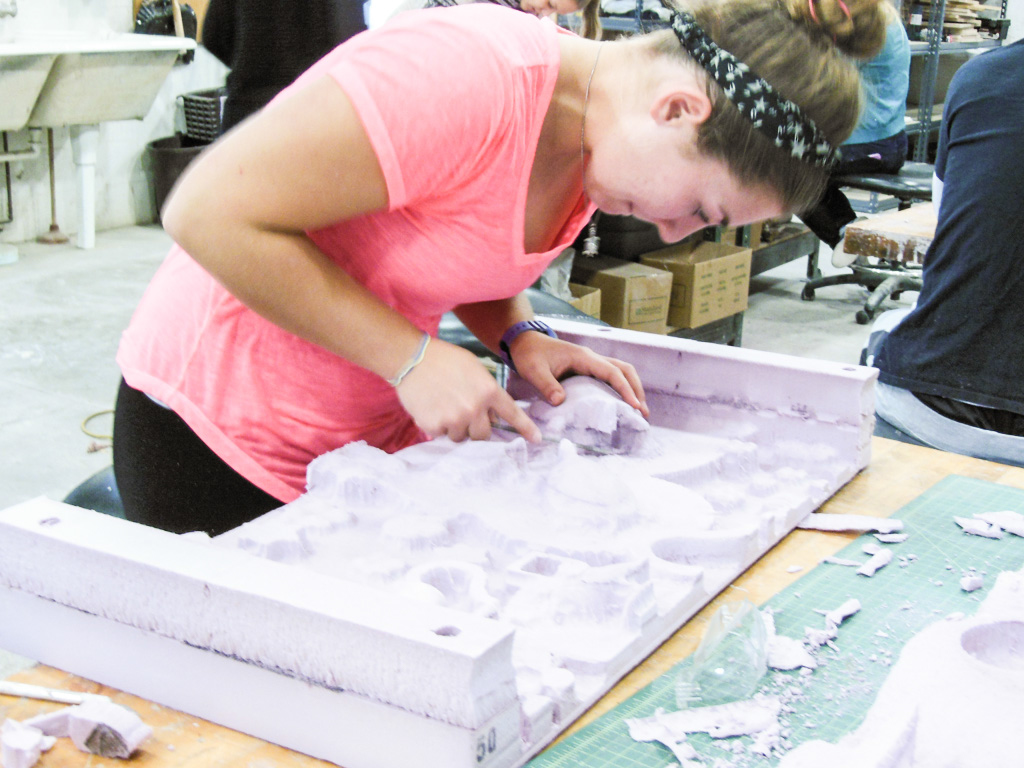 RHODE ISLAND SCHOOL OF DESIGN
ANDY NESS, INSTRUCTOR, SCULPTURE DEPARTMENT
Andy Ness collaborated with students over a number of months on an interdisciplinary sculpture project.
An assemblage of wooden armatures, supporting sculpted ridged foam shapes, were given a hard surface finish coating with Aqua-Resin and lastly 'dressed' by the students.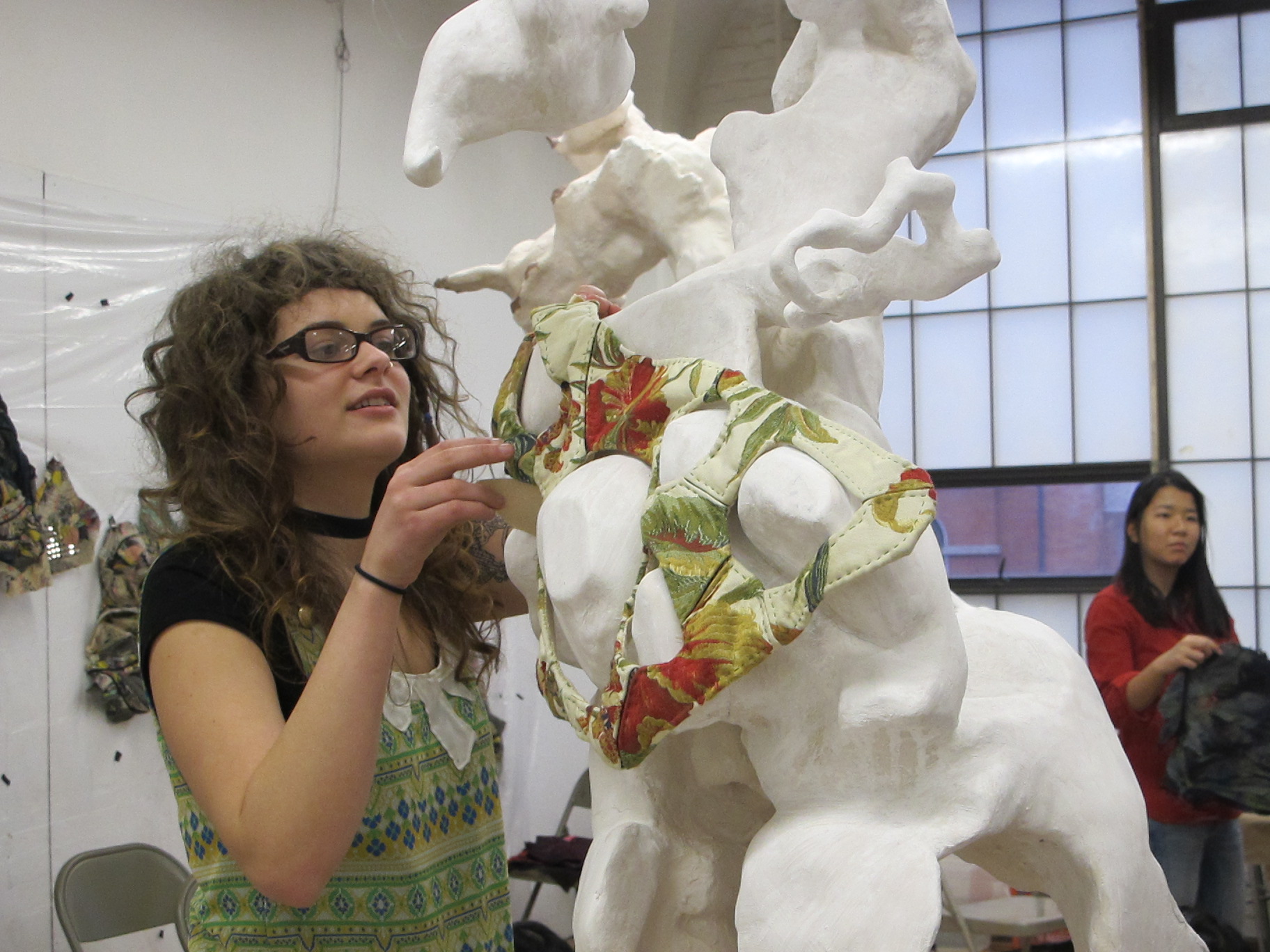 SOUND DIAL
TUFTS UNIVERSITY
BRUCE ODLAND, SOUND ARTIST
MARK McNAMARA, SCULPTOR
 
Bruce Odland's composition, Harmony in the Age of Noise, is the sound component of a cross-disciplinary project at Tufts University. Sounds comprising the piece are recorded environmental noise from the campus. The domed sculpture housing for the interactive piece was designed by sculptor, Mark McNamara.

Overseen by Professor David Guss of the Department of Anthropology, the project was a collaboration of more than 100 students, faculty and staff from a multitude of departments, classes and offices, and members of the Somerville and Medford community. Prof. Guss has quoted Mr. Odland referring to the event as a "sonic barn raising".
The photographs in this gallery were submitted by faculty or visiting artists from classes, workshops and demos where Aqua-Resin was used. The works are identified by institution and when known the artist and/or title of the work.
CLASSES, WORKSHOPS AND DEMOS
Classes, workshops and demos are identified by institution and instructor.